Have you already got an idea about your wedding rings, classic, traditional, personalized or exclusive? Are you sure you have considered all the options available to you?
If you are aware of the GOLDEN WORKSHOP FOR A DAY or NARRATIVE WEDDING BIRDS, then I think so, but if you do not know what they are, I invite you to read the small brochure attached, I am sure you will be pleased to discover the latest news related to to the world of wedding rings. You can also take advantage of this exclusive promotion that expires on December 31, 2020.
WHY DO YOU LIKE ANY FAITH WHEN YOU CAN HAVE A SINGLE PIECE?
Your love is unique and as such deserves an equally exclusive symbol. Together with Maestro Antonio Colonna you will be able to design unique wedding rings, which will tell your story, your passions ... your love.
And, if you want to make the selection of the rings even more exclusive, you can request the Jewelry Experience. A suggestive moment, during which you and your partner will forge the rings under the guidance of a Goldsmith Master. The perfect moment for your wedding or symbolic ritual, to live alone or with your wedding witnesses.
Goldsmiths for a day, not just an experience, but also a gift idea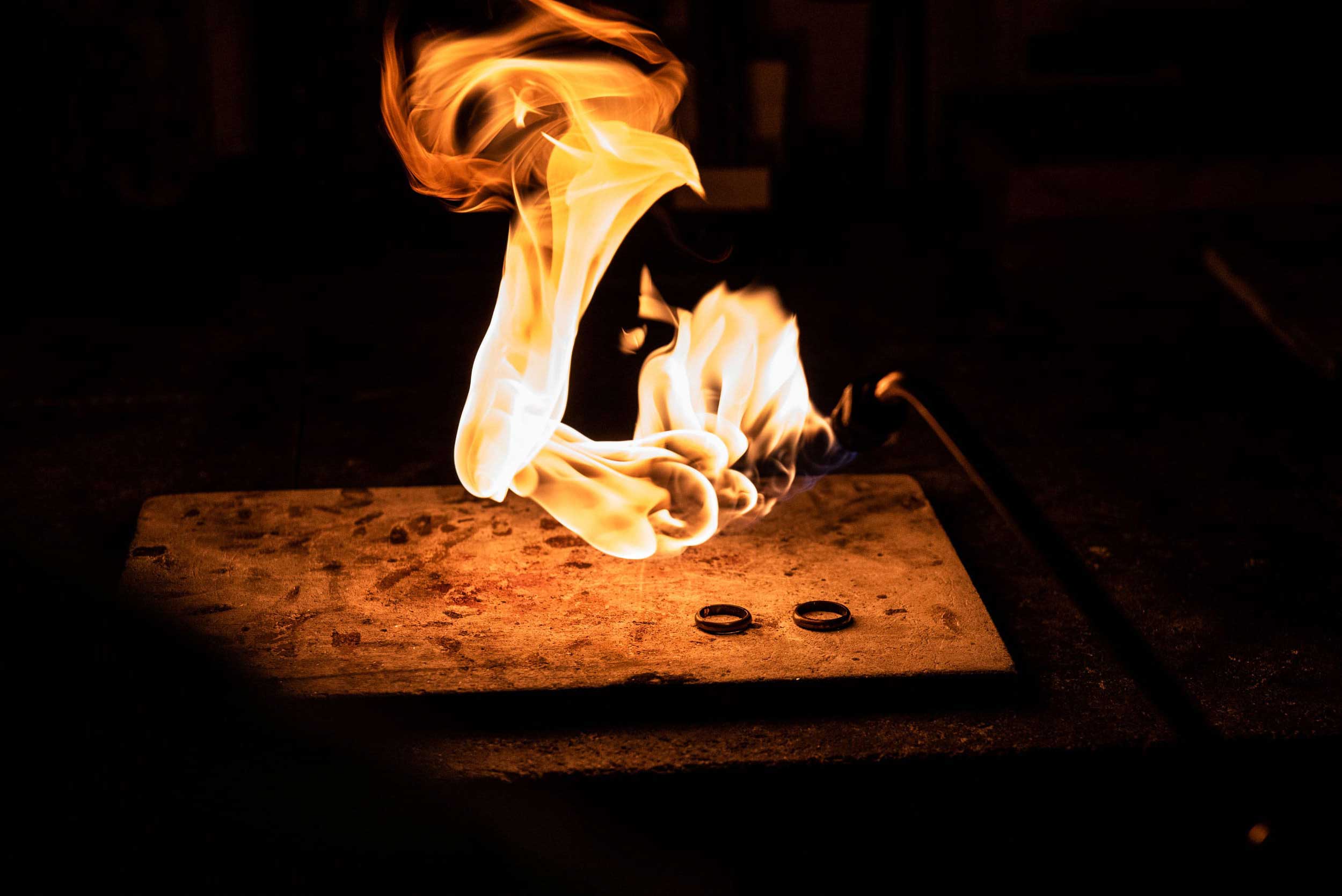 This workshop in fact is not only a unique experience for the bride and groom, but also an exclusive gift idea for the guests, to be given to a new married couple. Many guests have already given this workshop to the spouses. In fact, the bride and groom do not receive the rings as a gift but the opportunity to live a unique experience. Then the couple chooses the style and all the details of their wedding rings.
WILL YOU GET MARRIED IN 2020 OR 2021?
Take advantage of this promotion and you will be entitled to a 30% discount only if you book by 31 December 2020.
Workshop price € 700.00 inc. for couple
Promotional workshop price € 490.00 inc. for couple
Reservation is essential.
THE AVAILABLE DATES ARE LIMITED.

 This was the experience of Michele and Donatella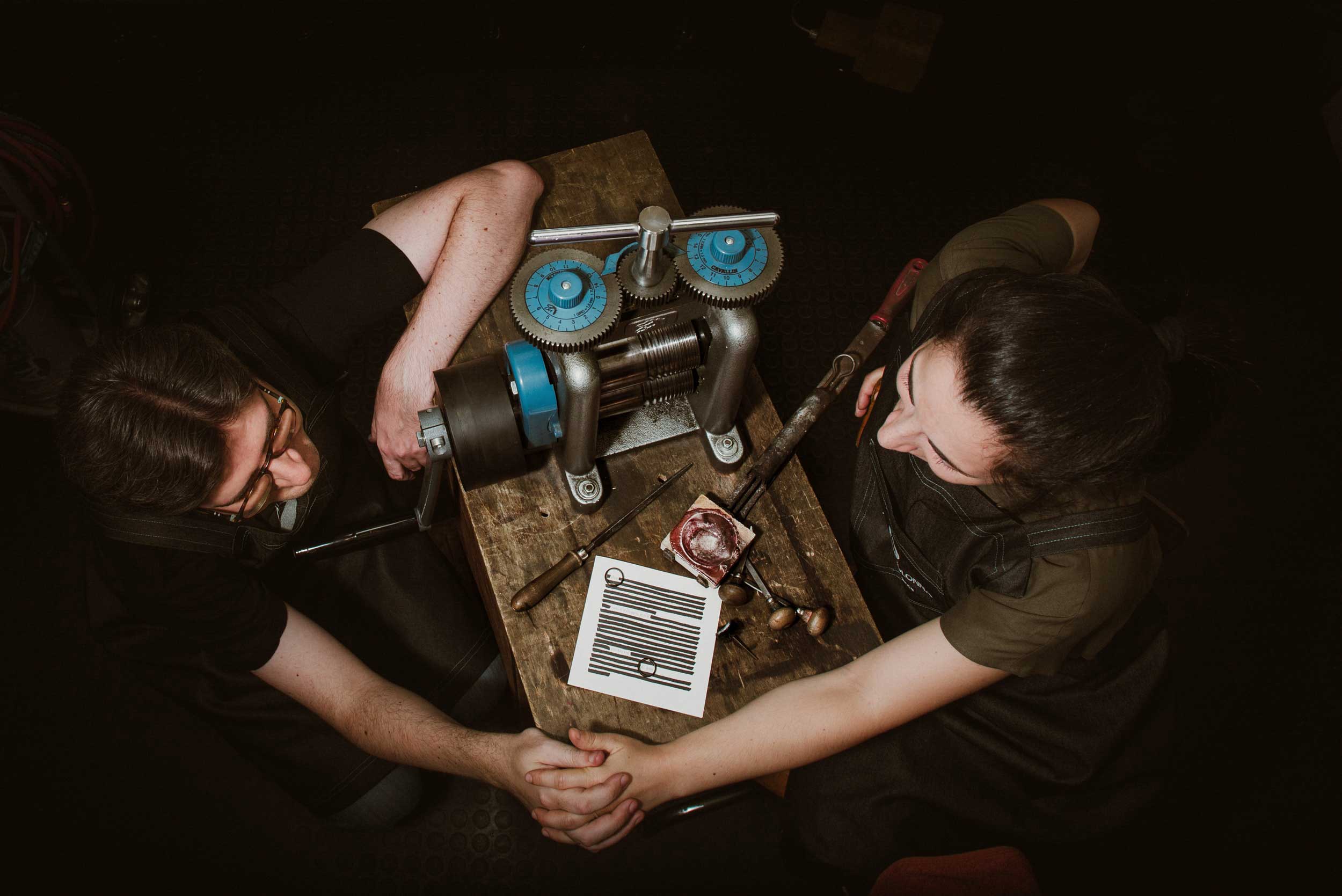 "At first you think" ok! It's just an experience why not! ", Then you discover that it's like getting naked. It is representing the idea of ​​the couple in a few words to be welded in the mother alloy, it is the preparation of the metal to the fusion , it is the fusion of the past, the present and the future in two small symbols that will represent us throughout our journey: to see the fire burn that dissolves tensions, ignites emotions, warms the heart and welds love in a single moment of fusion.It is the experience of creation that only mastery can make unique an instant for eternity.Thanks to Antonio and Annamaria for making this moment unique, for making our faiths unique and for making us more authentic as a alloy without impurities. Thank you very much! "
If you'd like to read more reviews about me and my work to date, you can find them on Facebook and Google. For information you can call me at 3498490787 or fill out the form below.
I will contact you again without any commitment.
Hurry up, the seats for the Jewelry Experience are limited.
I wait for you, at this link you will find the online booking form for free screen sharing consultations. You from your home and me from my office.
See you soon Antonio, your Master Goldsmith your Jewelry Experience.
If you want to download my brochure and share it with some of your friends who might be interested in this fantastic opportunity click here.

You can also find me on Instagram.