Narrative wedding rings are not just wedding rings, but keys that open doors in the heart where memories and passions, desires and personal stories are kept. The bride and groom, being the protagonists of their own love story, become directors of the creation.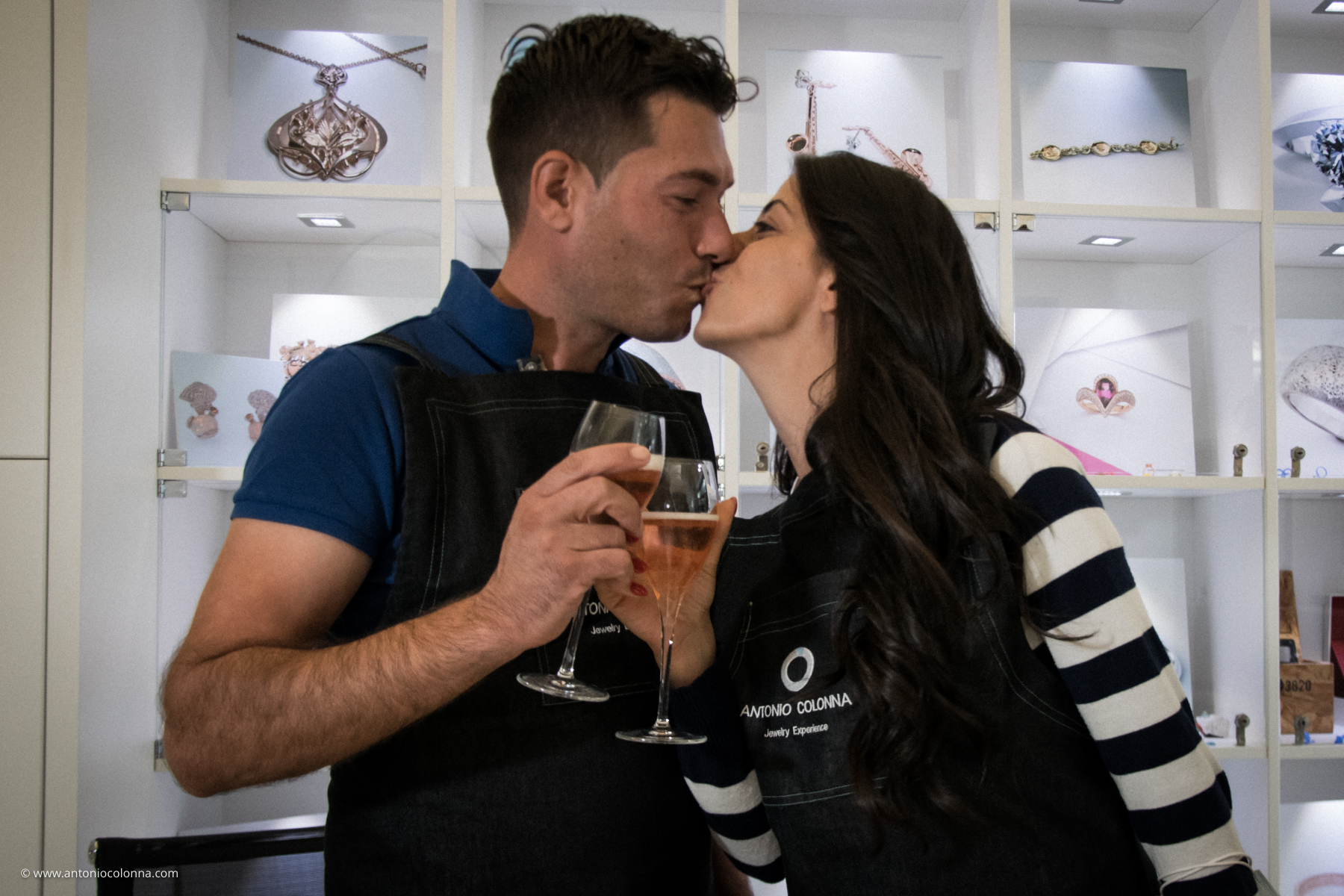 They are important symbols and therefore have the ability to carry stories of real people across generations in time.Narrative Wedding Rings, for example, for the couple are the symbol of a love story to be told through the rediscovery of feelings, memories and dreams. They generally tell stories of the past, present or future.
The story of Mariateresa and Eusebio
Today I am going to tell you the story of Eusebio and Mariateresa, a married couple who have given me so much and I thank them so much for choosing me and my workshop as the place to create such an important pair of rings. One day I got a call from a nice girl who, intrigued by my services, started asking me questions about what "GOLDSMITHS FOR THE DAY" was and how it would be possible to create a pair of narrative wedding rings.
She told me that being the best man at the wedding of a married couple she loved, she wanted to offer her something unique and unforgettable. So after writing a beautiful letter inviting them to meet the great surprise that awaited them, we met online through a wonderful video call.
Once in my workshop, the bride and groom, the recipients of the gift, did not believe that they would really be able to forge such an important symbol as wedding rings with their own hands, but then we got straight down to work. I invited them to play the Inspiration game, a creative method capable of evoking images, facts and personal feelings linked to their own love story. I use this method especially with those who want to maintain a certain level of confidentiality about their personal stories and the details of their love story. But Mariateresa and Eusebio were so happy to play this game that they ended up sharing every detail with me. Every time this happens, it makes me feel honoured and my heart full of joy, because it doesn't have to happen every time. So, after defining a few details about the genre and the story in general, I got straight to work with the 3D design.
3D design preview
The main objective of this project was to depict the wind and the soul as the guardians of our body and personality. In this phase it is essential to find an agreement between the symbols of history and personal taste, from a stylistic and geometric point of view.
Photographic rendering preview
At this stage it is essential to find the best solution in terms of surface treatment and colour combinations such as white, pink or yellow gold. This is very useful when, for example, there are coloured gems and two-tone settings as in this case.
What does gnosis mean?
The story is very fascinating, but I can't reveal all the details, I'll just give you a few hints about the meaning and the title that this pair of narrative wedding rings carries.
When we speak of creation we always think first of the realisation of something. In this case, Creation is understood as the conception of a reality that slowly takes shape within us through our Soul. It is like a gentle Wind that blows in different directions, changing according to Time and Times. Discovering life through the manifesting Soul, for ourselves and for others, is every time an authentic mystery full of magic and fascination, which only people with a deep soul can grasp and experience.
Whoever consciously climbs along such paths aspires to become an initiate, a rather unstable condition, because we often get lost, forget the way and end up doubting ourselves and others, and even the Absolute. But that is how it is, and that is how it must be: the Wind goes where it will...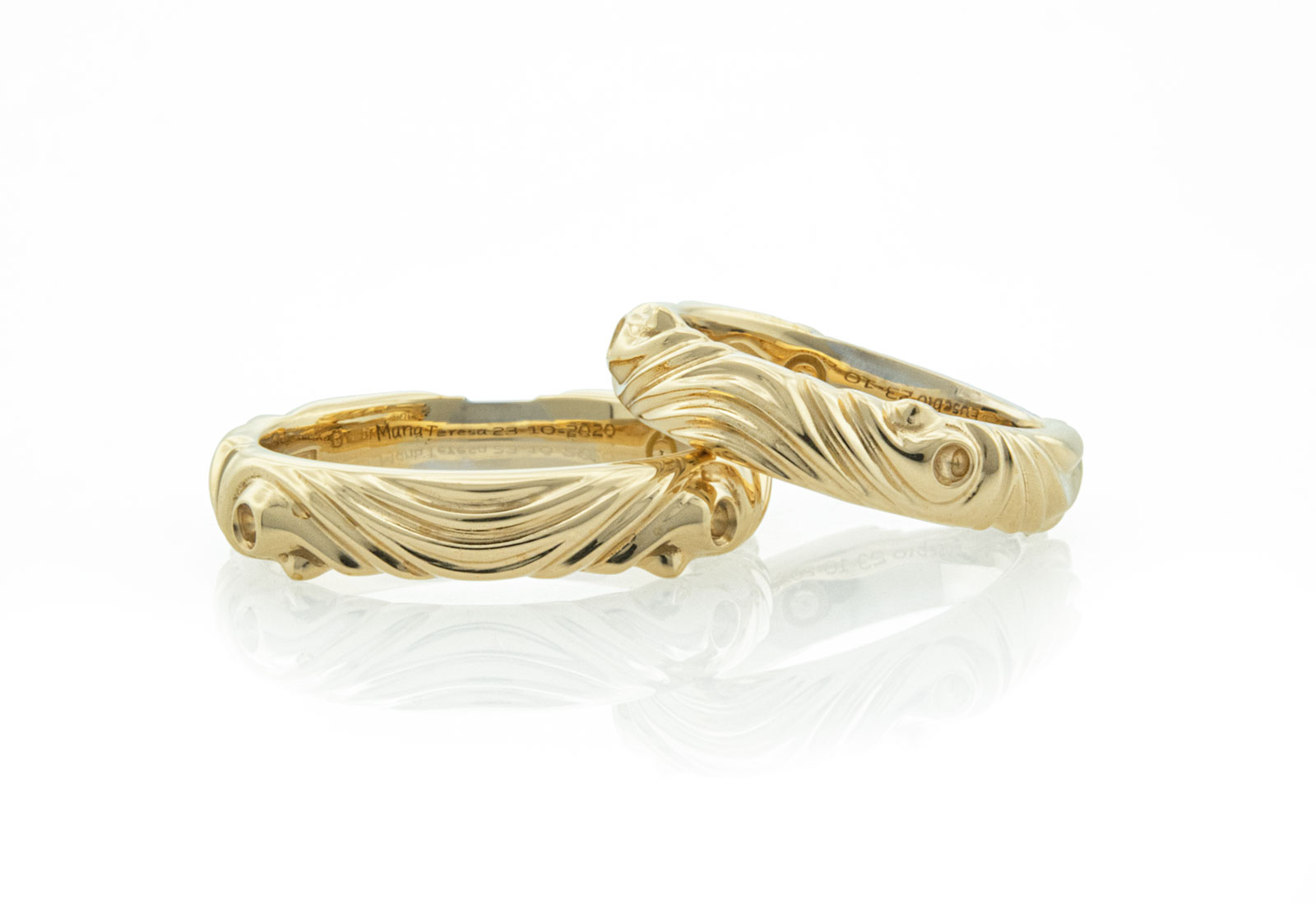 The path of the Gnostic is to build and strengthen within himself the strength and vision of his soul, which in the long run will lead him to the transformation of his being and the healing of his wounds. To look, to remember, to listen, to welcome, to heal, to know and, therefore, to love are the verbs of the Gnostic. In the long run, he learns to turn his gaze towards himself, and to do the same towards others, allowing his depth to dialogue with their respective essences.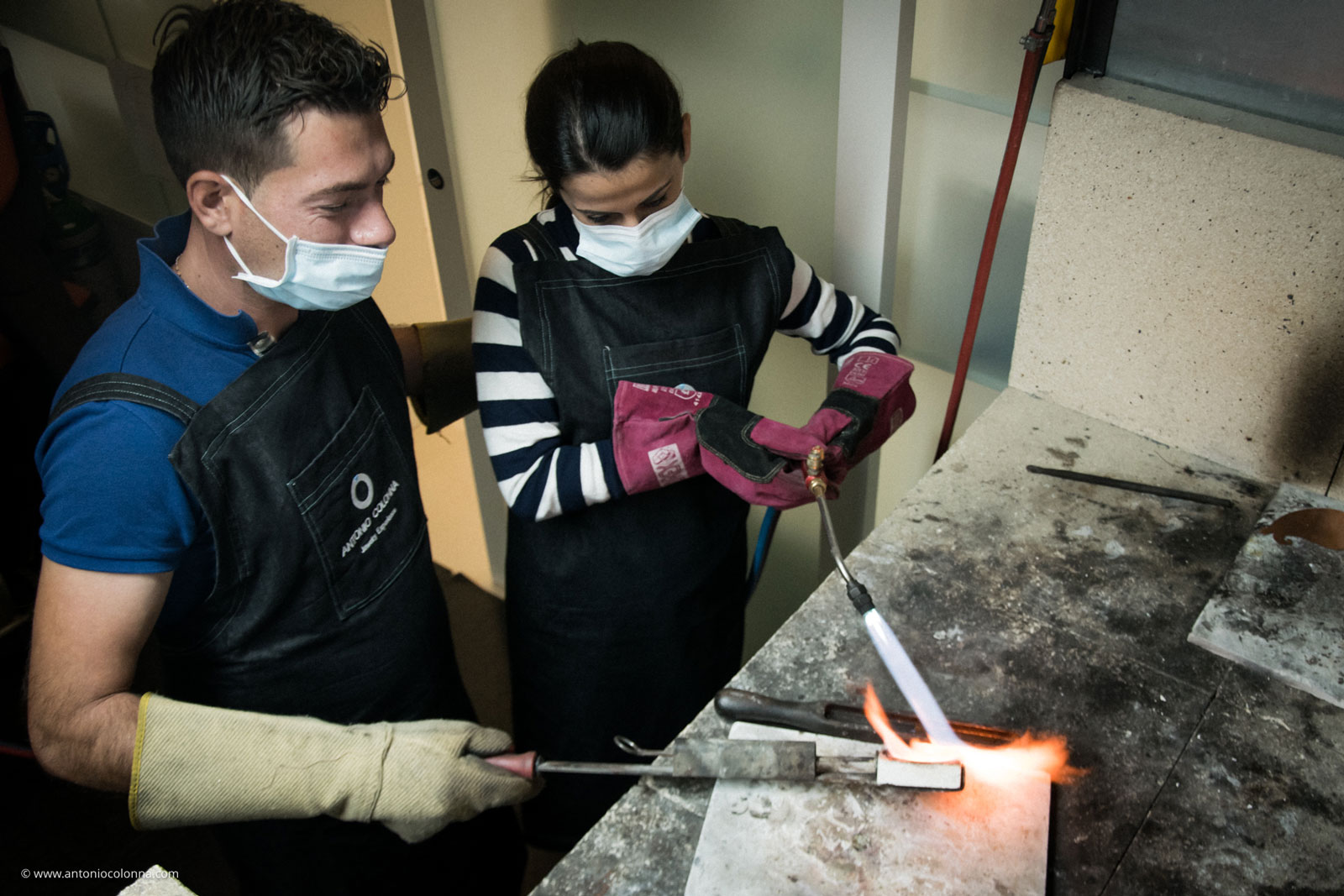 Have you ever seen the leaves of trees in the rain? Shiny and trembling, they seem to be aware of the vital symbiosis that links them to each other on the twig, and gradually the twigs interconnect to their own branch and then to the trunk and finally to the roots and lastly to the Earth. Everything is related. Like each one of us. And since the relationship is a phenomenon, it must be experienced as such. The Gnostic way is not a religion, but a way of inner experimentation, through which one can establish a spiritual relationship with one's own soul, with one's own unconscious, with others and with God...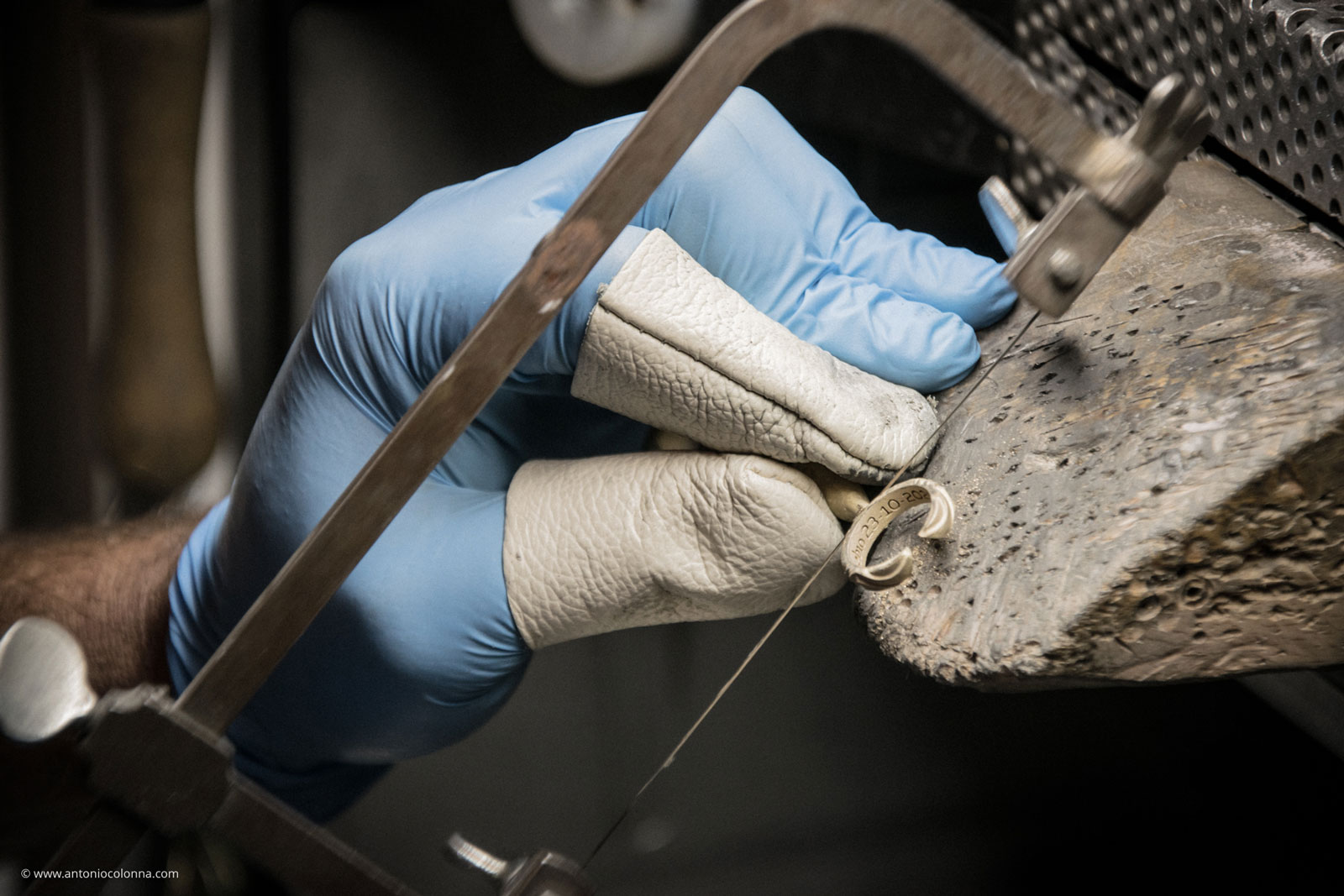 Maybe I've said too much... but these themes fascinate me!
Discover what GOLDSMITHS FOR THE DAY is all about, and live a unique experience, just like your love story is unique.
If you have any curiosity about my method, please call me. I will be very happy to give you all the information you need. I'll be waiting for you.At this link you will find the online booking form for free screen-sharing consultations. You from your home and me from my office.
See you soon Antonio, your Master Goldsmith, your Jewelry Experience.
Want to know more? Download my brochure, you can also share it with your friends.
You can also find me on Facebook or Instagram.